Monument
Sullivan + Strumpf, Sydney
11 - 27 May 2017
While stone monuments have traditionally signified an inviolable and solemn truth rendered in an eternal medium, Alex Seton seeks to turn these conceptions on their head with a new suite of works which monumentalise the everyday and twist reality. Taking as its starting point Warhol's declaration that all monuments glorify their maker, the exhibition MONUMENT deconstructs notions of monumentality, vanitas and memento mori via personal explorations of transience and the finite.
Continuing themes that Seton has begun to explore in recent years, MONUMENT brings temporal and existential truths into question without taking itself too seriously – combining references to popular culture and personal experience with a deep knowledge of his craft and its history.
Left Turn at Albuquerque 2017 (still)
stop-motion video
4.00 minutes
edition of 3 + 2 AP
The Monobloc Throne 2017
Bianca Carrara
101 x 54 x 54 cm

Sometimes the Dead are More Alive than the Living 2017
Wombeyan marble, wool rugs and acrylic paint
163 x 120 x 115 cm

Photography: Laura Moore
Monument 2017 installation view, Sullivan + Strumpf, Sydney
Monolith 2017
ink jet on cotton rag
75 x 40 cm
Edition of 3 + 2 AP

The Monobloc Throne 2017
Bianca Carrara
101 x 54 x 54 cm

Sometimes the Dead are More Alive than the Living 2017
Wombeyan marble, wool rugs and acrylic paint
163 x 120 x 115 cm
Sometimes the Dead are More Alive than the Living 2017
Wombeyan marble, wool rugs and acrylic paint
163 x 120 x 115 cm
The Monobloc Throne 2017
Bianca Carrara
101 x 54 x 54 cm
Sometimes the Dead are More Alive than the Living 2017
Wombeyan marble, wool rugs and acrylic paint
163 x 120 x 115 cm
Sometimes the Dead are More Alive than the Living 2017
Wombeyan marble, wool rugs and acrylic paint
163 x 120 x 115 cm
Sometimes the Dead are More Alive than the Living 2017 (detail)
Wombeyan marble, wool rugs and acrylic paint
163 x 120 x 115 cm
Left Turn at Albuquerque 2017
stop-motion video
4.00 minutes
edition of 3 + 2 AP
Monolith 2017
ink jet on cotton rag
75 x 40 cm
Edition of 3 + 2 AP
Sometimes the Dead are More Alive than the Living 2017
Wombeyan marble, wool rugs and acrylic paint
163 x 120 x 115 cm
Monument 2017, installation view, Sullivan + Strumpf, Sydney
Finitude 2017
acid, Molong marble, mirror, Bentwood chair
90 x 40 x 54 cm

Sacrificed in the Making of his Own Memorial 2017
Wombeyan, Chicago and Yass marble, Bentwood chair
110 x 38 x 73 cm
Monument 2017, installation view, Sullivan + Strumpf, Sydney
Monument 2017, installation view, Sullivan + Strumpf, Sydney
Bentwood Hybrid 02 2016
Bianca Carrara, Bentwood chair
94 x 40 x 54 cm

Bentwood Hybrids 2016
Antique Viennese Thonét Bentwood and Bianca Carrara
94 x 41 x 50 cm eac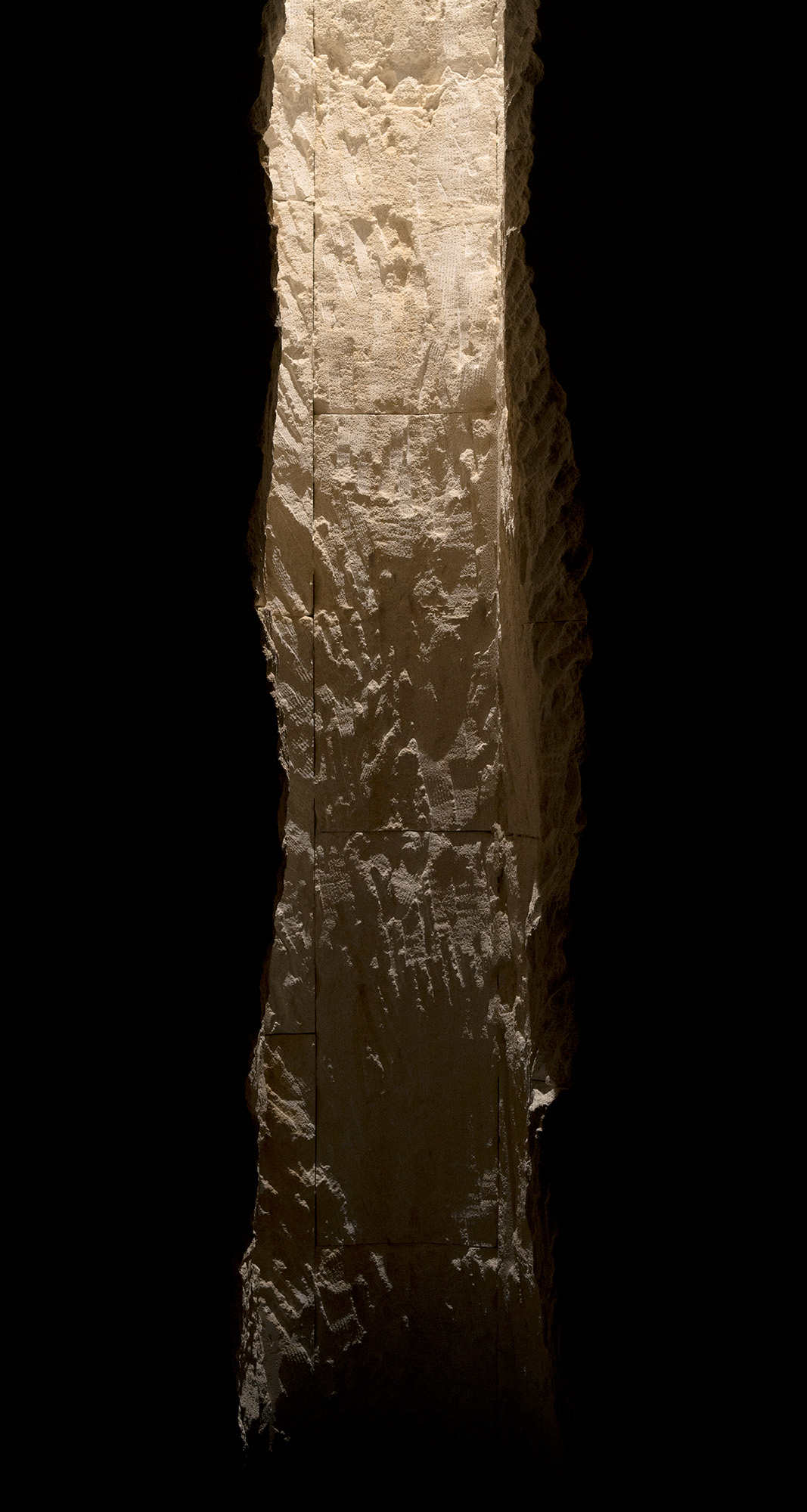 Monolith 2017
ink jet on cotton rag
75 x 40 cm
Edition of 3 + 2 AP
Left Turn at Albuquerque, 2017
stop-motion video
4.00 minutes
Edition of 3 + 2 AP